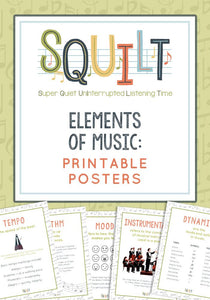 Lovely!
Perfect for displaying in our homeschool room and a simple way to add to our music education and awareness.
Good, but a little bit hard to read the vocabulary..maybe bold or some other addition?
Simple, yet helpful
Great value, especially as a member!
Helpful visual resource
Theses posters are so helpful to pull out during our lessons. Love the design.