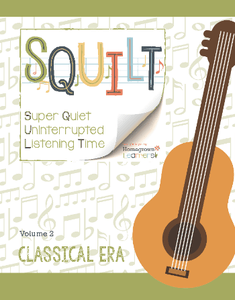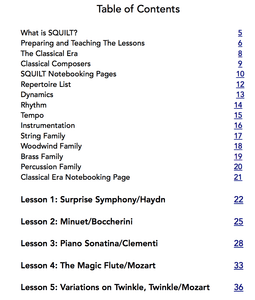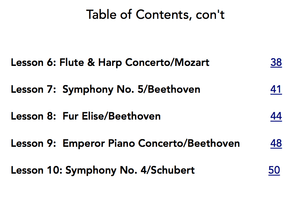 Classical era
We love it .. open and go simple easy to implement kids enjoy it.... deffinaltly be buying the rest of the products
Back for another Era
I initially purchased the Baroque Era pack to try with my son. He's absolutely loved it and so I didn't think twice about purchasing the next pack. Each song has lead to great discussions. I'm rally looking forward to continuing the SQUILT journey with my boy.
SQUILT Provides Thorough Introduction To Music
I enjoyed exploring the SQUILT music appreciation course with my son. The material provided a thorough introduction to the Classical Era without being too overwhelming. I will be purchases more classes in the future.